The High Court on Monday, April 6 awarded the family of the late firebrand Tinderet MP Jean-Marie Seroney Ksh17 million as compensation for the lawmaker's detention without trial between 1975 and 1978.
"In my view, a global award of Kshs.17 million is sufficient to compensate for the violation of the stated rights. That is the amount I award as damages in this case," stated Justice Weldon Korir.
The government was also directed to pay costs of the suit incurred by the family which filed the case.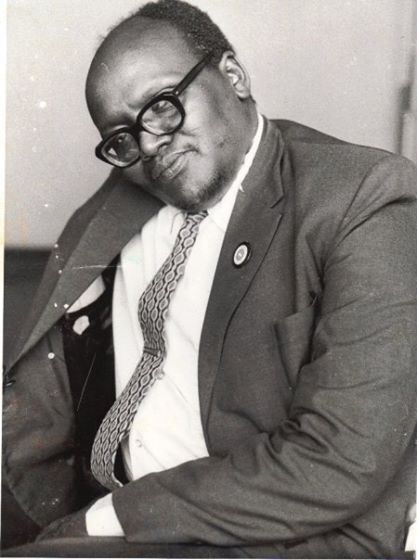 Seroney's wife Zipporah and her four children; Margaret Chepkosgei, Rose Jemutai, Florence Chepchirchir Seroney, David Kipkemboi Seroney and Christine Chekorir Seroney sued the government and were represented by Gitobu Imanyara.
Seroney is among key figures who played roles in building post-independence Kenya, and his legacy is defined by his relentless fight against corruption and irregular land allocations by the administrations of former Presidents Mzee Jomo Kenyatta and Daniel Arap Moi.
He was arrested on 15 October 1975 after, as a deputy speaker, he refused to cave in to calls by Kenya African National Union (KANU) loyalists to have the late Butere MP Martin Shikuku substantiate his claim in Parliament that 'KANU was dead'. Instead, Seroney famously asked; "Why substantiate the obvious?".
He was taken to Manyani Prison where he spent one and a half years before being moved to Kamiti Maximum Security Prison where he was detained until his release on December 12, 1978.
Seroney was released from detention through a Presidential Pardon.
His political career was defined by a constant fight against the establishment; with his clashes with Moi and Jomo Kenyatta offering a clear look into the type of politician he was.
Seroney faced off with Moi in the post-independence years as he opposed allocation of land which previously belonged to members of the Nandi community in the Rift Valley to non-locals, insisting it be returned to the original owners.
To supporters of Seroney in the Rift, Moi was propped up by the government and made Vice-President to silence discontent over the land issue.
Seroney was also a vocal in his support for pluralism and is on record calling for the release of Oginga Odinga from detention in 1969 after the Kisumu riots.
He demanded that Mzee Jomo Kenyatta's administration clear Odinga and members of his party, the Kenya People's Union (KPU) for the next elections as he opposed attempts to make Kenya a single-party state.