Kipchoge was being interviewed by the GQ magazine on his training regime, his plans for the Olympics, winning the Berlin Marathon, his first attempt at breaking the sub-two-hour marathon barrier and breaking the feat in Austria.
The story was published alongside photos of the Olympic gold medalist clad in high-end designer wear, dressed by some of the most expensive brands in the world.
Some of the designers that Kipchoge donned included Fendi Men, Manolo Blahnik, Nike, Barton, Boateng, Issey Miyake Men, Rochas, Gucci and Ermenegildo Zegna.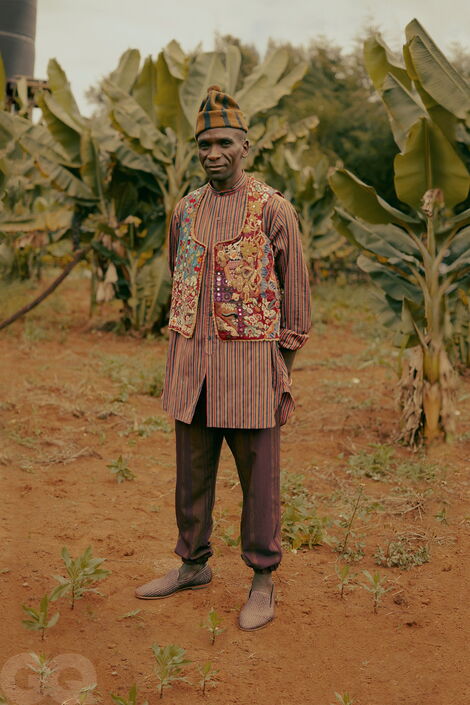 In the first photo, the 35-year-old is dressed in a Shirt (Ksh88,200), and shorts, (Ksh92,560), by Fendi Men's, Shoes, (Ksh82,680), by Manolo Blahnik, Socks, (Ksh2,288 (for six pairs)), by Nike and Sunglasses (Ksh43,160), by Barton Perreira.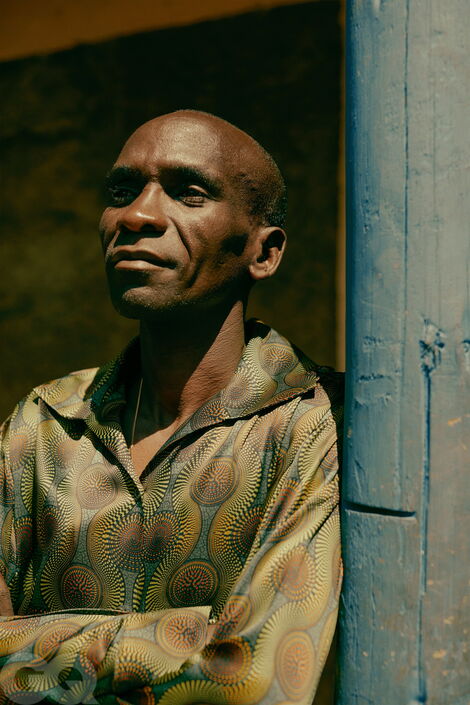 In the third photo, Kipchoge wore a tunic worth Ksh134,680 by Ozwald Boateng and a necklace.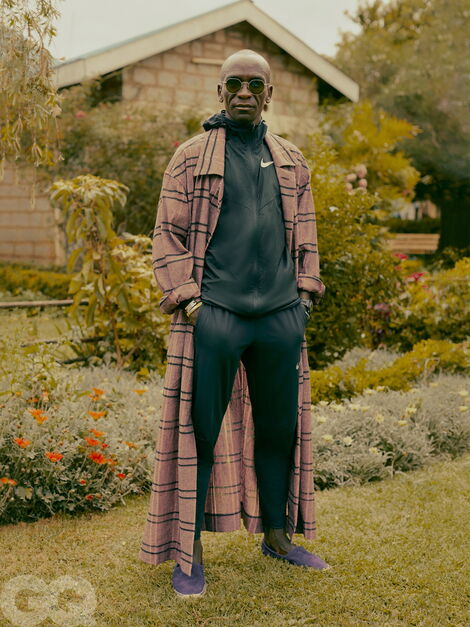 The 2019 World Athletics Male Athlete of the year was also dressed in a coat worth Ksh277,160 by Issey Miyake Men, a Jacket, (Ksh8,320) and pants (Ksh8,320) by Nike, Shoes, (Ksh44,200) by Rochas, Sunglasses (Ksh50,960) by Ahlem, Watch and bracelets (on right arm, throughout), his own.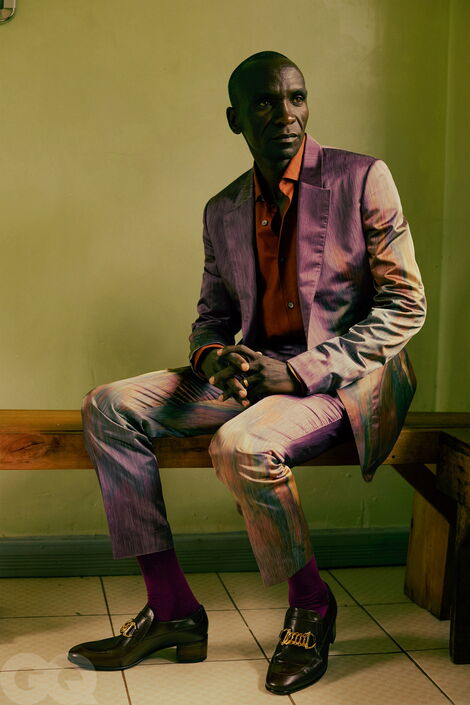 In the above photo, Kipchoge dons a suit by Ermenegildo Zegna XXX worth Ksh623,480, a shirt worth Ksh41,080, by Ermenegildo Zegna, Shoes (Ksh101,920)  by Gucci and Socks (Ksh3,016) by Falk.
Perhaps his best look came from a blazer worth Ksh623 480 by Ralph Lauren, Tank top (Ksh7280) by Nike, pants by Givenchy, shoes, (Ksh138,500) by Jimmy Choo and sunglasses (Ksh29,120) by Giorgio Armani.
His most expensive single piece of dressing was a coat worth Ksh655,200, by Dior Men shown in the photo above.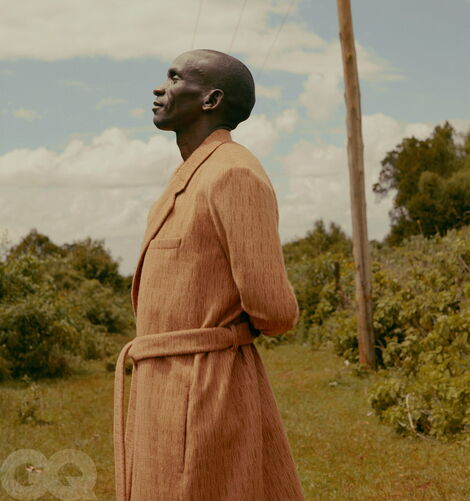 Imagine wearing a belt worth Ksh51,480? Well, that is what Kipchoge is donning above alongside a suit costing Ksh477,880 and a shirt worth 61,880 by Brunello Cucinelli as well as sneakers (Ksh18,720) by Nike.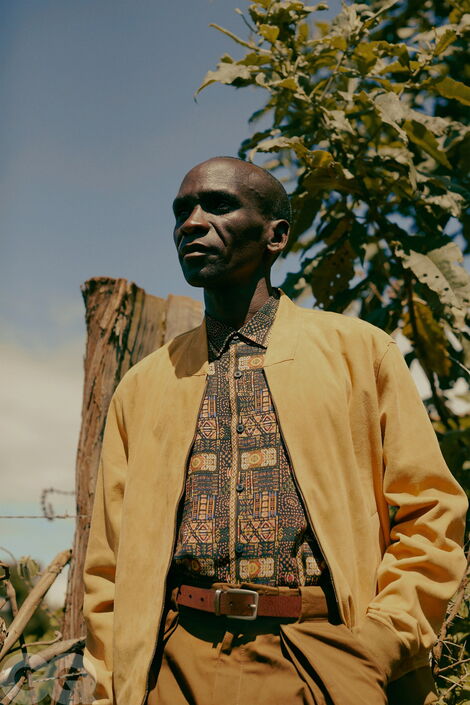 Kipchoge was also dressed in pants worth (Ksh540,800) a Hermès shirt (Ksh192,400), Gucci shoes (Ksh101,920) by Gucci, Socks, (Ksh3,848) by Bresciani and sunglasses (Ksh93,080) by Jacques Marie Mage.
His final shoot saw him wear a jacket that will set you apart Ksh127,400, by Herno, shirt (Ksh7,176) by Guess, pants (Ksh82,680) by Wales Bonner and a belt costing (Ksh51,480) by Brunello Cucinelli.