Approximately 500K Kenyans risk loosing their jobs after Interior Cabinet secretary Fred Matiang'i issued an ultimatum to all security firms.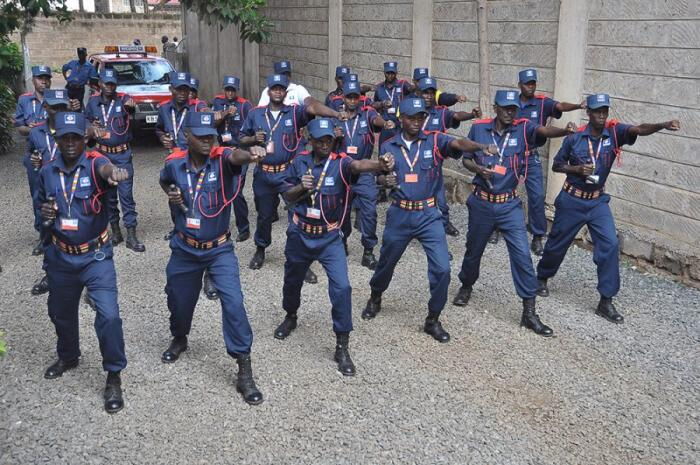 Through a gazetted notice dated September 6, security firms have until January 5, 2020, to comply with the new licensing requirements failure to which they will be shut down.
Reports by The Standard claims that following the ultimatum, over 500,000 Kenyans who are employed by the security firms now risk loosing their jobs.
The new licensing requirements will see all the 2,500 private security firms in the country register with the Private Security Regulatory Authority (PSRA).
The Private Security (General) Regulations 2019 also demands that individuals or firms in search of security services will have to seek the services only from firms that have complied to the new order.
This means that homes, schools, hospitals and other institutions that hire guards from companies that are not registered with the regulator will be committing an offence.
According to the Protective Security Industry Association (PSIA) chairperson Cosman Mutava, the deadline set is unattainable as the security firms require at least three years to comply with the new regulation.
Going forward, all firms seeking a license are also mandated to pay guards through a payroll and adhere to the country's minimum wage directives.
The new order will see guards take home a monthly pay of approximately Sh27,993 for night guards and Sh 25641 for day guards.
Besides being allowed to carry guns, the new law requires guards to blare sirens and flash warning lights on highways, a hitherto preserve of police and emergency service providers according to Kenyans.
After the firms are registered, PSRA will ensure that the guards undergo fresh training and wear uniforms that not in any way resemble state security personnel.